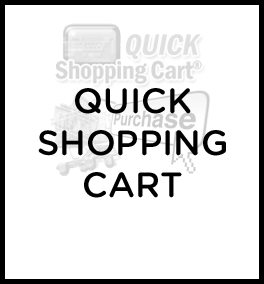 If you're interested in getting a shopping cart online quickly with little to no HTML knowledge, Quick Shopping Cart is for you. This shopping cart software makes it easy to build an online store in just a couple of hours!

Quick shopping cart is setup based on the number of products that you want to sell. Ultimately as your product line grows you can upgrade but it's a great way to get an online store quickly. The shopping cart software comes with the web hosting so there is no need for that additional cost either.

The great thing is that it's integrated with popular features such as eBay so you can easily list your products on eBay along with Froogle, Google's shopping directory. It's also integrated with QuickBooks so that you can keep records of your books. In addition to these features you can  accept credit cards or simply use Pay Pal to accept payments.

In just a few easy steps you can move through the easy-to-use wizard; customize the look from 100′s of professional templates and them simply add your own product photos and images. The great thing is that no programming experience is required at all.